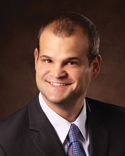 MIAMI, September 7, 2011
– Duane Morris LLP is pleased to announce that David A. Kahn has joined the firm's Corporate Practice Group as an associate in its Miami office. Kahn's arrival marks the latest addition to the firm's growing South Florida presence, now comprising more than 30 lawyers in all of the firm's major practice areas. He joins Duane Morris from Holland & Knight.
Kahn practices in the area of corporate law, and is experienced in mergers and acquisitions, securities, compliance and other general corporate matters. He is a 2007 graduate of Emory University School of Law, where he was a member of the Moot Court Society, and a graduate of Union College. Prior to entering law school, Kahn worked as a corporate paralegal for two years at an international law firm.
Duane Morris' Miami office provides diverse legal services to domestic and international clients, ranging from large multinational corporations and public entities to individuals and closely held entrepreneurial businesses. The lawyers in Miami advise clients doing business in the Americas, Europe and Asia on a broad range of legal issues, including in the areas of corporate law and mergers and acquisitions, litigation and alternative dispute resolution, healthcare, employment and immigration, real estate, intellectual property and wealth planning, among others.
Duane Morris LLP, a full-service law firm with more than 700 attorneys in 24 offices in the United States and internationally, offers innovative solutions to the legal and business challenges presented by today's evolving global markets.